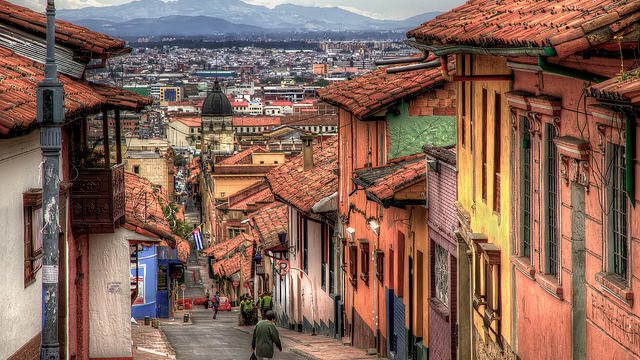 The current Colombian Cash Rebate, which has been in place since 2012, has become popular amongst foreign producers looking to shoot a film or TV series in Colombia making use of the attractive incentives.
This is a short summery of how the Colombian Cash Rebate works.
Colombian Cash Rebate: how does it work?
The Colombian Film Commission will regulate the whole process in connection with law no. 1556, which regulates the cash rebate for the production money spent in Colombia, they are the ones who evaluate and approve the projects.
The percentages that apply for the Colombian Cash Rebate, in connection with all production spent in Colombia are:
40% on film services (crew, rentals, locations)
20% on logistic services (hotels, transportation and meals)
In practice this means that the Colombian Cash Rebate represents an approximate 32% cash back on the final production expenditure actually spent in Colombia and acknowledged as eligible costs.
It is important to stress that the Colombian Cash Rebate is applicable only to the eligible costs, because not all the expenses apply for the rebate, all the payments for foreign crew and cast, per diems, the expendables, taxes, and some bought items are not part of the rebate.
The minimum spent in Colombia is COP1,327,890,600, which is approximately US$450.000 according to the current exchange rates.
What is needed to apply for the Colombian Cash Rebate? 
In order to be eligible for the Colombian Cash Rebate, the Colombian Film Commission will require the following from international productions:
Involvement of a Colombian production company,
All the Colombian expenses have to be paid through a trust (a so called "fideicomiso" in Spanish) and approved by an audit company. At the end of the process, the trust and the audit company will send a certificate to the Film Commission, those will be the documents that the Film Committee approves in order to wire you the rebate. This final part will take 2 months from the day that the trust and the audit company send their certificates,
Payment of a guarantee of COP29.508.680 (which currently is approx. US$10.000 USD), which will be reimbursed at the end with the rebate,
In order to begin the process, the Film Commission requires a certification that all the funds for shooting in Colombia are available.
In case you want more information, please visit the Film Commission's web page: http://locationcolombia.com/estimulos-2/incentivos/?lang=en
Interested in learning more about shooting a film or TV series in Colombia? 
Zannoni Media is specialized in film and TV servicing in Colombia and Latin America. Do you want to know more about production in Colombia or other parts of Latin America? Please connect through LinkedIn or follow us on Twitter.
This post was jointly written by Diego Ramirez, producer at 64A Films in Bogota, and David Zannoni